Belarusian State Agricultural Academy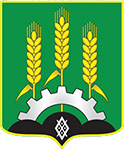 Academic Structure
 College of Agronomy
 College of Sustainable Agriculture
 College of Animal Science
 College of Agricultural Engineering
 College of Land Reclamation and Rural Real Estate Development
 College of Rural Land Management
 College of Agricultural Economics
 College of Agricultural Business and Law
 College of Farm Accounting
 Distance Education Programs
 Agribusiness Academy
 Preparatory Program.
This academy has initially begun as a farm school with this event taking place in 1840. Eight years after, it was transformed into a full-scale farm tech school with all university rights and privileges being assumed. In 1925, it was once again reorganized into Byelorussian Agricultural Academy. At that time, a few colleges were started and the admission into Academy was expanded.
Students have free access to the Academy's athletic facilities. There has been built a new athletic complex with soccer field, running tracks, cross-country ski center, tennis and basketball courts, as well as with several gyms. On top of that, there is a newly-made swimming pool, as well as horse-riding school, and a shooting range. There are many choices for sports available such as soccer, volleyball, handball, basketball, various kinds of athletic games, swimming and wrestling, tennis and much more. There is also a gym in every dormitory. Gyms have gymnastics equipment, tennis tables, grips etc. The campus location is very scenic with parks, groves, and natural lakes within a short walking distance from every building on campus.
Official web-site: http://baa.by/