Immanuel Kant Baltic Federal University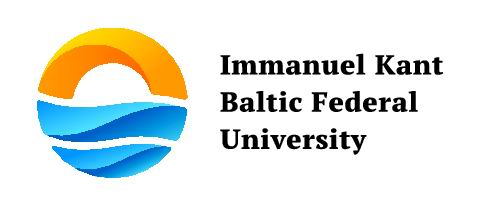 History
Immanuel Kant Baltic Federal University was established on 13 October 2010. But the history of our University began in 1947, when Kaliningrad State Pedagogical Institute was created. In 1966 it was transformed into Kaliningrad State University, and in 2005 it was renamed as the Immanuel Kant  State University of Russia according to the decree of the Government of the Russian Federation.
IKBFU is one of the innovative institutions of higher education in the Russian Federation, which tends to save and multiply academic traditions of its predecessor – Konigsberg University "Albertina".
Albertina (one of the oldest European Universities) can boast more than 460 years' history. In different periods of time I. Kant, I. Gaman, I. Gerder, F. Bessel, K. Jacobi, F. Linderman, A. Hurwitz, D. Gilber and G. Helmholtz taught and delivered lectures there. Pioneer of the Lithuanian literature Kristijonas Donelaitis studied theology, the writer and composer Ernst T .W. Hoffmann attended lectures in philosophy at Immanuel Kant Baltic Federal University.
The most influential person in the history of Albertina is Immanuel Kant, the great thinker, who took Russian citizenship in 1761. His name has linked forever with Konigsberg and the University, as well as cultural history of the mankind and has become a trademark of the region.
Mission
The mission of the Immanuel Kant Baltic Federal University (IKBFU) is to ensure long-term competitiveness of the Kaliningrad region, an exclave of Russia in the EU, by becoming an acknowledged European-level research and education centre in the Baltic Sea region.
Structure
Faculties and Institutes:
Institute of Chemistry and Biology
Institute of Humanities
Institute of Social and Humanitarian Technologis and Communication
Institute of Applied Mathematic and IT
Institute for Transport and Technical Service
Institute of Physics and Technology
Institute of Law
Institute of Medicine
Faculty of Services
Faculty of Economics
Higher School of Pedagogy
Institute of Environmental Managment, Territory Development and Urban Planning
Higher School of Physical Education and Sports
  Colleges:
College of Urban Planning at IKBFU
European Business School – Kaliningrad
Official web-site: kantiana.ru