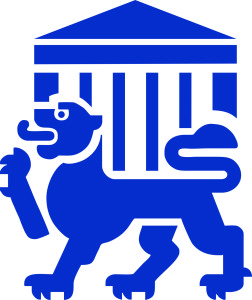 The University is located in the administrative center of Pskov city. Pskov was first mentioned in the chronicles in "The Tale of Bygone Years" in 903 and since then has been rapidly growing. In 2013, the population made over 206,000 people. Pskov Kremlin, Holy Trinity Cathedral, the unique frescos of Mirozhsky monastery are the heritage of the world culture. The city is eco-friendly, green, with well-developed infrastructure. Pskov has a favourable geographical position: located close to the cities of St. Petersburg, Riga, Tallinn, Minsk, it is only 50 km away  from the borders of the European Union.
On December 27, 2010 Pskov State University was founded by the merger of five core educational vocational institutions of  the Pskov region: Pskov State Pedagogical University named after S.M. Kirov, Pskov State Polytechnic Institute, Pskov College of Civil Engineering and economics, Pskov Industrial technical college,  Civil Engineering College of Velikiye Luki city. Each of the participants in the merger passed on their best experience, achievements and traditions to the university.
Pskov state university is the center of educational, cultural and scientific life of the region. At present  over 10 thousand students, Master's degree students  and graduate students, including about 700 foreign citizens from 29 countries of the world,  study here. The international activity is one of the priority directions of Pskov state university development. It  has 84 universities – partners from 26 countries of the world.
Paying the main attention to the quality of educational process, the university widely introduces innovative approaches to the training.  High professionalism of our staff, modern scientific research allow  Pskov state university to take a rightful  place in the European family of classical universities.
PskovSU trains students in 80 Bachelor's degree programs, 35 specialist degree programs, 23 Master's degree programs and 21 postgraduate scientific programs.
Training is carried out in full-time, part-time and correspondence forms of study.
Academic  structure of the university consists of  16 faculties, which include chairs, research laboratories, research and education centers. There are also four inter-faculty chairs.
The university widely implements innovative approaches to the teaching and research activities, focusing on the quality of the education.