Physics Faculty of the Liege University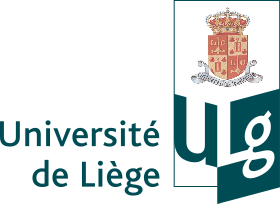 The University of Liège (ULg), in Liège, Wallonia, Belgium, is a major public university in the French Community of Belgium. Its official language is French. As of 2015, ULg is ranked in the #351-400 category worldwide according toTimes Higher Education, 272nd by QS World University Rankings,and between the 205th and 300th place by theAcademic Ranking of World Universities. More than 2000 people, academics, scientists and technicians, are involved in research of a wide variety of subjects from basic research to applied research.
The University was founded in 1817 by William I of the Netherlands, then King of the United Kingdom of the Netherlands, and by his Minister of Education, Anton Reinhard Falck. The foundation of the university was the result of a long intellectual tradition which dates back to the origins of the Bishopric of Liège. Beginning in the eleventh century, the influence of the prince-bishops of Liège attracted students and prominent scientists and philosophers, such asPetrarch, to study in its libraries. The reputation of its medieval schools gave the city the reputation as a new Athens.
A 17 March 1808 decree by Napoleon I concerning the organization of an imperial university indicated Liège as the site of a new academy to be composed of a Faculty of Arts and a Faculty of Science—the first university charter for Liège. Ultimately, Liège owes its university to William I of the Netherlands, who remembered the city's prestigious legacy of teaching and culture when he decided to establish a new university on Walloon soil.
Nearly 200 years later, settled to some extent in the Sart-Tilman (fr) district of Liège, the University of Liège depends on the French community of Belgium. The University is located at the edge of the River Meuse, in the center of "the Island," the Latin Quarter of Liège. By 2009, the Agronomical University College of Gembloux (FUSAGx) is part of ULg. It has adopted a new name for academics as well as research, namely 'Gembloux Agro-Bio Tech'.